Engineering, development and manufacturer of pressure tanks, since 1964
LAPESA GRUPO EMPRESARIAL, a family enterprise founded in 1964 as a manufacturer of pressure vessels, has centred its business since its foundation, on manufacturing and marketing of tanks and semi-trailer tankers for storage and transport of LPG, also for LNG and other cryogenic gases, tanks for liquid fuels and a wide range of tanks for domestic hot water (DHW), as its standard products.
more information
... with commercial activity in the five continents.

Lapesa brand is internationally recognized as a quality brand. With a consolidated presence on five continents, we participate in a multitude of projects worldwide, directly or in collaboration with the main multinational companies, engineerings and large energy-related distributors, with our equipment and systems for storage and transport.
video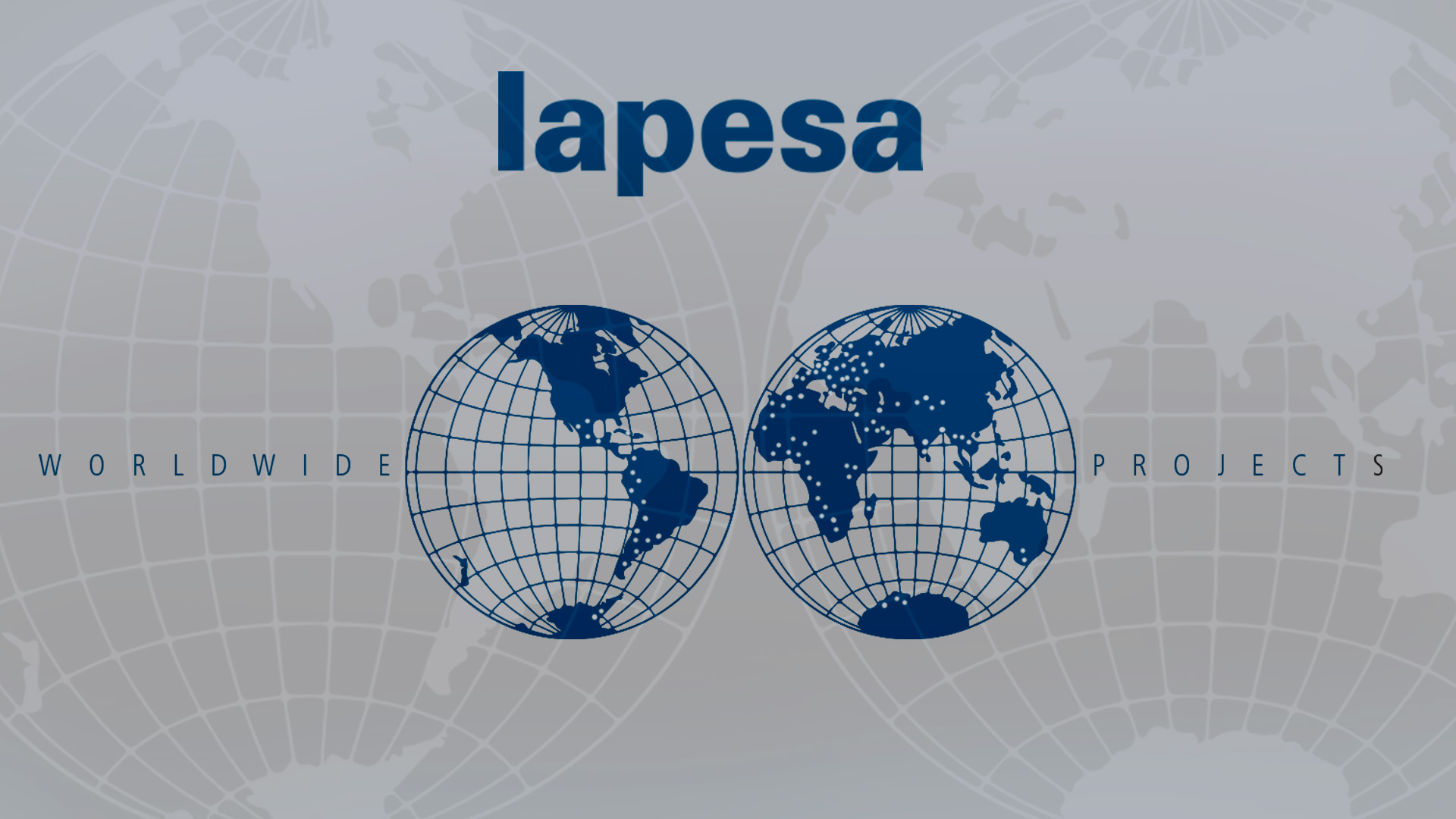 TANKS FOR DOMESTIC HOT WATER [DHW]

All necessary hot water availability, at the lowest energy cost,
in STAINLESS STEEL and VITREOUS ENAMELLED STEEL.

GEISER INOX DOUBLE-WALL MODELS, ALL ADVANTAGES!

Storage tanks in stainless steel
High DHW production capacity
Self-cleaning effect
Anti-legionella design
Maximum storage capacity
Without maintenance

MASTER VITRO SERIES

DHW storage tanks up to 6,000 liters, with an extraordinary energy storage capacity,
which translates directly into real savings.

ENERGY STORAGE TANKS

for proper energy management with renewable energy sources.
BIOMASS, HEAT PUMP AND SOLAR ENERGY.

TANKS FOR LIQUEFIED PETROLEUM GAS [LPG]

Engineering, development and manufacture of tanks for your LPG projects.
Capacities up to 400 m3.

TANKS FOR CRYOGENIC GASES [LNG]

Storage of Liquefied Natural Gas (LNG)
and other fluids at cryogenic temperatures [up to 320 m3]

SEMI-TRAILER TANKERS FOR LNG TRANSPORT AND SERVICE

Specific design and equipment, adapted to your requirements!

TANKERS FOR TRANSPORTATION AND SERVICE OF LPG

Specific design and equipment, adapted to your requirements!

TANKS FOR STORAGE OF ANHYDROUS AMMONIA [NH3]

Capacities from 9 to 114 m3. Consult us for other capacities!

NEW TANKS FOR FUTURE FUELS

Lapesa tanks for H2 storage
Featured news

The great drive and clear commitment in Europe for the integration and use of renewable energies, make hydrogen increasingly important as an...
read more

The World Forum and the European Congress for LPG come together again, this time in the city of Rome during the week of November 13-17, 2023. An...
read more
Düsseldorf is the city that hosts in 2023 the ninth international congress for LNG. Congress that has special relevance, due to the current...
read more

After the break forced by the pandemic, the largest European event related to the world of air climatization is resumed. The ISH in Frankfurt will...
read more

This European project focuses its objective on the development and research on the best possible solutions for the efficient storage of hydrogen.
read more
This June, we celebrate having obtained the ISO 45001 certification, as an international standard for Safety and Health Management of our workers...
read more

Madrid will host this year the EUROPEAN HYDROGEN ENERGY CONFERENCE (EHEC), during the next days of May 18-20th and Lapesa will participate as an...
read more

During the 29th and 30th of next June, Lapesa will participate as an exhibitor in the new 2020 edition of the European LPG Congress, to be held in...
read more

In 2021, large projects are reactivated for LPG storage plants on the African continent, LAPESA's usual market, for the supply of large-capacity...
read more

Tanks with internal coil, made of stainless steel AISI 316L, for DHW production and storage. Designed for being placed below a wall-mounted boiler...
read more

Lapesa presents its new range of high performance storage tanks in AUSTENITIC STAINLESS STEEL AISI 316, which complements its previous and well-known...
read more

We place at your disposal the New Catalogue and Price List of our range of tanks and equipment for the storage and service of liquefied petroleum...
read more

We place at your disposal the New Catalogue and Price List of our range of tanks for "Sanitary Hot Water, Production and Storage".
read more

New tanks for future fuels...
read more

Another year being present at the Race of the Companies, 8th edition, by ESIC Business & Marketing School, on December 18th 2022 in Zaragoza
read more
See all news